DRYCODE can accepts payment online by PayPal, Credit Cards and Debit Cards.
1. Paypal

When you check out with Paypal you will be redirected to the PayPal payment page, where you can make your payment by logging in with your PayPal email and password.
You may still check out even without a PayPal account. To do so, please choose the option of "Debit/Credit Card" and you'll be redirected to a secure page where you can enter your credit card information or complete your payment safely via PayPal.
2. Credit cards (VISA, Mastercard, AMEX)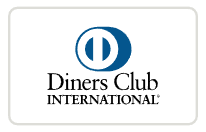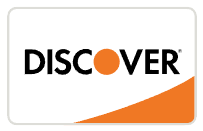 The available credit card options are listed above.
*DRYCODE does not collect your credit/debit card number or personal information when you make a payment. Your private info is absolutely safe here. For questions regarding your transactions on our site, please consult your card-issuing bank.
*All transactions are conducted online, because we do not accept checks, money orders, direct bank transfers, or cash on delivery.
*Apply coupon code before payment
If you have coupon code to apply, you can use it at the checkout. Enter a code, hit "Apply" button, and then discount will automatically adjust the amount of order.
Payment Security Guarantee
DRYCODE is hosted on Shopline Inc. The drycodeusa.com website has added security due to a HTTPS web address.
Your data is also safely stored on Shopline Inc. databases when you enter your information on www.drycodeusa.com. They store your data on a secure server behind a firewall It is encrypted through the Payment Card Industry Data Security Standard (PCI-DSS).
Your credit card, debit card or your PayPal information is encrypted using secure socket layer technology (SSL) and we follow all PCI-DSS requirements and implement additional generally accepted industry standards. We adopt world class encryption to guarantee the privacy of your credit card information.